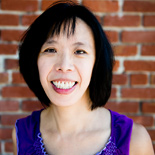 Sandy Louey, President
Manager for Media and Public Communications Office, California Energy Commission
slouey@juno.com
Sandy Louey is the manager for the California Energy Commission's Media and Public Communications Office. Her past communications positions include serving as director of strategic communications for the UC Davis Graduate School of Management, an editor with the California Lighting Technology Center and a media specialist for the U.S. Census Bureau. She was a newspaper reporter for 17 years, with stints at The Patriot-Ledger, The Hartford Courant, The Dallas Morning News, and The Sacramento Bee.
Sandy was selected as co-AAJA Chapter President of the Year in 2013. Active in AAJA since 1988, she is a former national and Bay Area scholarship winner. She has held a number of leadership positions within the organization, including co-president and secretary for the Sacramento chapter, vice-president of the Texas chapter and national board member for the New England and Texas chapters. The Sacramento chapter was named AAJA Chapter of the Year in 2006 and 2010. Sandy was named AAJA Member of the Year in 2002.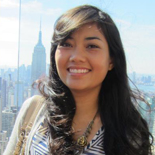 Soreath Hok, Vice President
Partner and Founder, DISRUPT Marketing
soreath@gmail.com
Soreath Hok is the partner and founder of DISRUPT Marketing, a multicultural creative network based out of Sacramento and Brooklyn, NY, that specializes in marketing, business and content strategy to develop brands and connect influencers from coast-to-coast.
Soreath has an extensive multimedia production background in radio, television and digital media. She worked as a TV news producer for more than 10 years and earned two Emmy nominations at KCRA 3 in Sacramento. She then moved into the marketing and adverstising industry with a focus on digital media, producing content campaigns for national brands like CLIF Bar and Gallo Wines. Soreath is now using her production and storytelling experience to explore filmmaking. She completed her first short film in 2016, as part of an advertising campaign for Sacramento's last-standing video store, Awesome Video.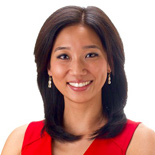 Kathy Park, National Board Representative
Anchor and Reporter, KCRA 3
kpark@hearst.com
Kathy Park is a weekend evening anchor and general assignment reporter for KCRA 3. She joined the team in July 2014.
Before arriving to the state capital, Kathy anchored and reported news in our nation's capital. For six years she covered many high profile events at WJLA/NewsChannel 8, including both inaugurations for President Barack Obama, the Navy Yard shooting, and the blizzard of 2010, which earned her an Emmy nomination.
Kathy started her career in Northeast Tennessee and Southwest Virginia at WCYB/Fox Tri-Cities.
Kathy is a native of the DC-metro region. She grew up in Montgomery County, and graduated cum laude from the University of Maryland. As an undergrad, she reported for the school's award-winning Capital News Service. One of her first opportunities in a local newsroom was at the CBS affiliate in Phoenix, where she worked as a Meredith-Cronkite fellow. Kathy has also interned at Hardball with Chris Matthews on MSNBC, and the DIY Network.
Kathy is a former AAJA DC-chapter president and board member.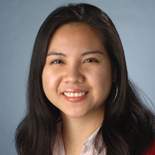 Vannessa Maravilla, Treasurer
Content Editor, California Chamber of Commerce
vjmaravilla@gmail.com
Vannessa Maravilla is a Content Editor at the California Chamber of Commerce. She studied at the University of California at Davis and received her Bachelor of Arts degree in English in June 2005.
She continued her studies at the S.I. Newhouse School of Public Communications at Syracuse University, where she received her Master of Arts degree in Magazine, Newspaper and Online Journalism in June 2008.
After graduating from Syracuse University, she did an internship at the Office of Public Information at the International Atomic Energy Agency headquarters in Vienna, Austria.
Vannessa joined AAJA Sacramento as a student member in 2005 and was one of the chapter scholarship recipients in 2007.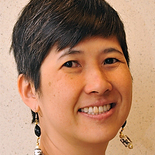 Tillie Fong, Secretary
Freelancer
tillie.fong@gmail.com
Tillie Fong is a Sacramento native, whose most recent journalism stint was as a part-time reporter for The Sacramento Bee in 2014. Previously, she had spent more than 20 years as a reporter for the Rocky Mountain News in Denver, Colorado. She started her journalism career as an undercover reporter with The  Sacramento Bee, where she also did a summer internship. She later worked as an intern reporter for the capital bureau of the Los Angeles Times. and completed the Summer Program for Minority Journalists at the University of California, Berkeley before moving to Colorado.
While at the Rocky Mountain News, she has covered a number of major news events , ranging from the Columbine High School shooting to the 2008 Democratic National Convention. After the paper folded in 2009, Tillie joined many of her former colleagues in starting INDenverTimes.com, an online newspaper in Colorado, and the RockyMountainIndependent.com, an online Denver news magazine.
Tillie graduated from Pitzer College with a bachelor's degree in political studies and women's studies and attended the Graduate School of Journalism at UC Berkeley. While at Berkeley, she interned with the Center for Investigative Reporting in San Francisco, and was awarded a Journalism in Asia Fellowship, which she used to interview women leaders in China, Hong Kong and Taiwan.
A long-time at-large member of AAJA, Tillie participated in the Executive Leadership Program in 2002. She was one of the founding members of the AAJA Denver chapter, and served as both secretary and national board representative for the Denver chapter from 2010-2011. She joined the Sacramento chapter in 2012, and has served on the board since 2013.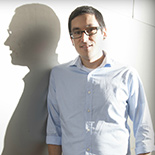 Cody Kitaura, Board Member
Content Provider and Strategist, UC Davis
kitaura@ucdavis.edu
Cody Kitaura is a multimedia journalist and communications professional with experience covering local and regional news, and even stories with international exposure. He has worked at a number of Sacramento-area news outlets and most recently as a public information officer for the California State Board of Equalization. He has been a member of the Sacramento chapter of the Asian American Journalists Association since 2008, and has served as secretary and vice president.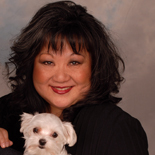 Erin Komatsubara, Board Member
Associate Producer, KOVR-TV
MediaGirlErin@aol.com
Erin G. Komatsubara happily works in television for the local CBS network affiliate, KOVR-TV in News as an Associate Producer. Erin lives happily-ever-after with her husband of 29 years, and 3-pound, white, fuzzball, Mochiko-the-Maltese Wonder Dog.
Lonnie Wong, Board Member
Reporter, Fox40 KTXL-TV
Lonnie.Wong@Fox40.com
A Sacramento native and an active volunteer for numerous community organizations, Lonnie Wong brings a vast local perspective and nearly 30 years of reporting experience to Fox 40 News at 10.
Since 1980, Lonnie has worked in many capacities at KTXL-TV, currently as a general assignment reporter.
His numerous community activities include founding board member and former president of the Sacramento Chapter of the Asian American Journalists Association, founding board member of the Chinese American Council of Sacramento, and current planning board member for the Pacific Rim Street Festival.
A graduate of UC Davis, he worked for campus station KDVS and moved on to work for various radio and television stations and networks as a technician, reporter, and field producer before going to KTXL-TV. He is also a member of the Asian Pacific Rim Foundation, established to give scholarships to students and grants to fund non-profit organizations in the Asian-Pacific Islander community.
Lonnie received the AAJA Lifetime Achievement Award in 2016.
P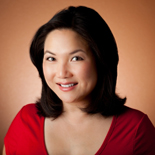 amela Wu, Board Member
Director of Communications and Media Relations, UC Davis Health
pcwu@ucdavis.edu
Pamela Wu is the Director of Communications and Media Relations for UC Davis Health.
Pamela joined UC Davis in 2009, after more than a decade as a television news anchor and reporter. She was nominated for an Emmy award for her work as host of the cultural affairs program "KCRA 3 Common Ground" and received the Unity Award in Media for political reporting. These days, she continues to work in broadcast journalism as a substitute host on "Insight," the daily public affairs program on Capital Public Radio, Sacramento's NPR station. She hosted a health care documentary on Capital Public Radio that won the 2012 Edward R. Murrow Award.
Pam is the founding co-director of the AAJA Media Institute, leading a team of award-winning journalists to train thought leaders to become valuable sources to the media. She was named AAJA Member of the Year in 2015.