The 2023 AAJA Sacramento chapter board has members from all types of media. Board members serve a one-year term, with the exception of the national board representative, who serves a two-year term. Elections are held each fall. Contact the board at [email protected].
---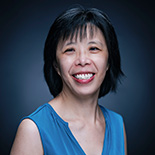 Sandy Louey, President
Media Relations Branch Manager, California Energy Commission
Sandy Louey is the manager for the California Energy Commission's Media and Public Communications Office. Her past communications positions include serving as director of strategic communications for the UC Davis Graduate School of Management, an editor with the California Lighting Technology Center and a media specialist for the U.S. Census Bureau. She was a newspaper reporter for 17 years, with stints at The Patriot-Ledger, The Hartford Courant, The Dallas Morning News, and The Sacramento Bee.
Sandy was selected as co-AAJA Chapter President of the Year in 2013. Active in AAJA since 1988, she is a former national and Bay Area scholarship winner. She has held a number of leadership positions within the organization, including co-president and secretary for the Sacramento chapter, vice-president of the Texas chapter and national board member for the New England and Texas chapters. The Sacramento chapter was named AAJA Chapter of the Year in 2006, 2010 and 2019. Sandy was named AAJA Member of the Year in 2002.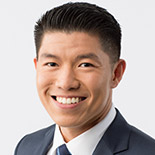 Chris Nguyen, National Board Representative
National Correspondent, CNN
Chris Nguyen is a national correspondent for CNN Newsource based in Washington, D.C. He delivers live reports and digital content for the network's 1,000+ local news partners.
Whether it's interviewing Super Bowl MVPs or everyday superstars, Chris is passionate about connecting with people from all walks of life. He got his first on-air break as a weekday morning anchor at WAND-TV (NBC) in Central Illinois. From there, he spent time in the Inland Northwest as a weekend evening anchor for KREM-TV (CBS). Prior to moving to the Bay, Chris served as a weekend morning anchor at KXTV (ABC) in Sacramento.
Outside of the newsroom, Chris enjoys hitting the gym, running half-marathons, checking out new restaurants in the city and spending time with friends and family. He is a graduate of the University of Washington.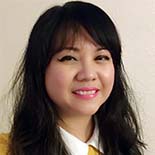 Vannessa Maravilla, Treasurer
Communications and Media Specialist, WestEd
Vannessa Maravilla is the Communications and Media Specialist at WestEd, in their Division 2, Early Childhood Intervention, Mental Health, and Inclusion section. She focuses on the California Infant and Early Childhood Mental Health Consultation (IECMHC) Network project. She develops and implements communication strategies accessible for a variety of audiences on different platforms. She also leads the marketing, visibility, and distribution of IECMHC-related project materials and resources through a variety of mediums.
Prior to working at WestEd, Vannessa worked as an editor in the Production Development department at the California Chamber of Commerce, a digital producer for KCRA 3/My58 and web content analyst for Xerox State Healthcare, LLC.
She studied at the University of California, Davis, and received her Bachelor of Arts degree in English in June 2005. She continued her studies at the S.I. Newhouse School of Public Communications at Syracuse University, earning her Master of Arts degree in Magazine, Newspaper and Online Journalism in June 2008.
After graduating from Syracuse University, she did an internship at the Office of Public Information and Communication at the International Atomic Energy Agency headquarters in Vienna, Austria.
Vannessa joined AAJA Sacramento as a student member in 2005 and was one of the chapter scholarship recipients in 2007.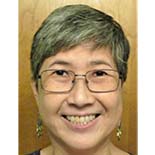 Tillie Fong, Secretary
Freelance Writer
Tillie Fong is a Sacramento native, whose most recent stint in her home town was as head of the edit committee for the Sacramento County Grand Jury in 2019-2020. She has also worked as a staff writer for The Elk Grove Tribune and as a part-time reporter for The Sacramento Bee. Previously, she had spent more than 20 years as a reporter for the Rocky Mountain News in Denver, Colorado. She started her journalism career as an undercover reporter with The Sacramento Bee, where she also did a summer internship. She later worked as an intern reporter for the capital bureau of the Los Angeles Times. and completed the Summer Program for Minority Journalists at the University of California, Berkeley before moving to Colorado.
While at the Rocky Mountain News, she has covered a number of major news events , ranging from the Columbine High School shooting to the 2008 Democratic National Convention. After the paper folded in 2009, Tillie joined many of her former colleagues in starting INDenverTimes.com, an online newspaper in Colorado, and the RockyMountainIndependent.com, an online Denver news magazine.
Tillie graduated from Pitzer College with a bachelor's degree in political studies and women's studies and attended the Graduate School of Journalism at UC Berkeley. While at Berkeley, she interned with the Center for Investigative Reporting in San Francisco, and was awarded a Journalism in Asia Fellowship, which she used to interview women leaders in China, Hong Kong and Taiwan.
A long-time at-large member of AAJA, Tillie participated in the Executive Leadership Program in 2002. She was one of the founding members of the AAJA Denver chapter, and served as both secretary and national board representative for the Denver chapter from 2010-2011. She joined the Sacramento chapter in 2012, and has served on the board since 2013.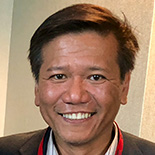 Bobby Caina Calvan, Board Member
Reporter, The Associated Press
Bobby Caina Calvan is a reporter with The Associated Press. While he is currently based in New York City, his ties to the Sacramento area remain strong.
Bobby has worked in some of the country's best newsrooms, including The Boston Globe, The Sacramento Bee and the Detroit Free Press. He's covered the war in Iraq for McClatchy Newspapers, wrote about the national debate over health care for The Sacramento Bee and hopscotched the country for The Boston Globe during the 2012 presidential campaign. As an AP reporter, Bobby chronicled the election-eve body-slamming of a reporter by a Montana congressional candidate who nevertheless won his bid for office.
Over the past year, he covered the presidential election through the prism of Florida politics.
While Bobby has worked in some of the country's biggest news outlets, his roots are firmly in local news, having also worked for the Gilroy Dispatch and the Redding Record Searchlight.
His career transcends platforms: He has produced stories for print, digital, radio and television. He spent a year on a journalism diversity initiative in Nebraska called The Heartland Project, where he spearheaded collaborations with newsrooms across the state to enhance coverage of communities of color and LGBT issues. He also lectured as journalist-in-residence at the University of Nebraska, Lincoln.
He was also the projects director for the Fund for Investigative Journalism, a philanthropic nonprofit that provides grants to freelance investigative journalists.
Diversity and inclusive journalism is in his DNA, and so is his strong advocacy for mentoring the next generation of journalists.
He served as chair of AAJA's national MediaWatch program for seven years, serving as AAJA's chief watchdog for fair and accurate news coverage of Asian and Pacific Islander Americans.
Bobby grew up on a dairy farm at the foot of the Ko'olau Mountains in Waimanalo, Hawai'i, then bolted for the big city as soon as he could. He spent his first year of college in culture shock at New York University before taking his flip flops and pidgin accent back west, where he earned a legal studies degree at the University of California, Berkeley.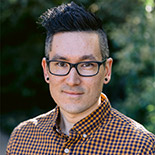 Cody Kitaura, Board Member
News and Media Relations Specialist, UC Davis
Cody Kitaura is a multimedia communications professional with experience covering local and regional news, and even stories with international exposure. He has worked at a number of Sacramento-area news outlets and most recently as a public information officer for the California State Board of Equalization. He has been a member of the Sacramento chapter of the Asian American Journalists Association since 2008, and has served as secretary and vice president.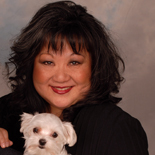 Erin Komatsubara, Board Member
Erin G. Komatsubara happily has been employed in television for 34+ years in news, promotions and community affairs.
Outside of the newsroom Erin loves to travel, design jewelry, handmade books and make stuff with her ever-growing collection of 10,000 rubber stamps.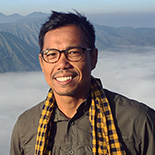 Andri Tambunan, Board Member
Documentary Visual Journalist
Andri Tambunan is an award-winning independent documentary visual journalist based in Sacramento. His work focuses on social justice, environmental conservation, and identity. Ultimately, his goal is to utilize the visual narrative to inform, engage, and impact social change. Andri regularly contributes to the New York Times, Wall Street Journal, and the San Francisco Chronicle. In addition to working with many reputable news publications, he also pursues personal projects and often collaborates with nonprofit organizations, local activists, and community coalitions. Andri's work has received recognition from the Open Society Foundation, PhotoPhilanthropy, Pictures of the Year International, and his photographs were inducted to the permanent photography collection of The Library of Congress in Washington, DC.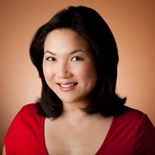 Pamela Wu, Board Member
Director of News and Media Relations, UC Davis Health
Pamela Wu's career spans the fields of broadcast journalism, public relations, and communications training.
Currently, she is director of news and media relations for UC Davis Health, one of the nation's leading academic health systems. In 2021, she received an Emmy Award in the category of Health/Medical Long-Form Content for telling the story of conjoined twins separated in a groundbreaking surgery at UC Davis Children's Hospital. Previously, she served as executive director of marketing and communications at UC Davis School of Law.
Pamela joined UC Davis in 2009 following a career as a television news anchor and reporter. She continues her work in broadcasting as a substitute host for Capital Public Radio, Sacramento's NPR station.
Pamela is the founding co-director of AAJA's Media Institute, a program in which top journalists and communicators train thought leaders to become valuable sources to the media. In 2015, she was named AAJA's Member of the Year.